Posts » Upcoming Events
Posted by: Sachin Bawkar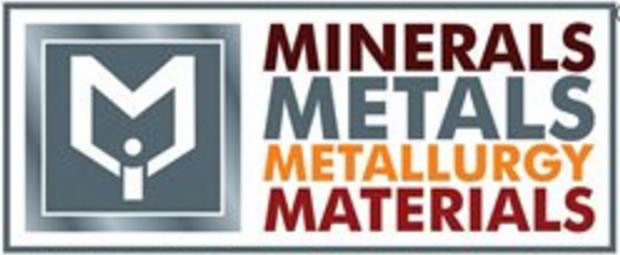 Minerals, Metals, Metallurgy and Materials Expo
Pragati Maidan
New Delhi, Delhi India

Date:
Aug. 10, 2016 - Aug. 12, 2016

Time:
10 a.m. to 6:30 p.m.

Venue Details:
Pragati Maidan, New Delhi, Delhi, India

Free Entry

MMMM 2016 (Minerals, Metals, Metallurgy and Materials) is the 11th Edition in the series and is scheduled on10th ? 12th August, 2016 at Pragati Maidan, New Delhi, India. It is one of the most significant events in the Indian Minerals, Metals and Materials market and will serve as an ideal B2B platform for entrepreneurs, CEO?s, consultants, senior government officials, decision makers and trade delegations to congregate, brainstorm, showcase and forge meaningful business partnerships. This Business Platform will provide an excellent opportunity for interacting with luminaries from practically all corners of the globe, promoting business and giving a fillip to the growth & development of Minerals, Metals, Metallurgy and Materials industries in the country, joint ventures, investments and technology transfer.

This biennial International trade fair has developed into a prestigious show attended by both national and international participants. The event has gained widespread recognition and has become a fixed entry in the industry?s list of important international trade fairs. A high level technical conference, which includes presentations given by experts from across the globe, allows further opportunity to learn of the latest developments and innovations, and provides direct interaction with industry peers.

Why Exhibit:MMMM is an internationally recognized business platform for Minerals, Metals, Metallurgy and Materials industry. Each edition of this leading business exhibition has exceeded customer satisfaction and has seen reputed brands from the Industry showcasing their products and services to the focused trade visitors.

MMMM is one of the most cost effective and professional ways to make direct contact with commercial and technical decision-makers from the Indian mineral, metal, metallurgy and material sector.You can achieve extensive sales exposure for your products or services. For 3 days you will have face-to-face interaction with metallurgy professionals ranging from top managers to foremen. Get ready for serious queries from qualified buyers, end-users and receptive investors.The event will feature dedicated Country Pavilions from China, European Countries, Russia.MMMM 2016 is expected to draw over 300 Exhibitors, 700 Delegates, 15,000 Trade Visitors from 35 Countries.
---
Comments
---